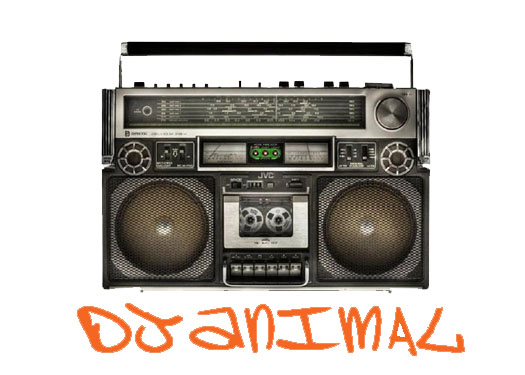 Email DJ Animal
Phone: (415) 940-5150

Check out my mixes at Mixcrate.com and Soundcloud.com

Old School, New School Hip Hop/Funk/Reggae DJs - Still keeping real vinyl records alive.
Bhangra and Hindi on request
Proficient in various Indian percussion instruments

I typically spin with DJ IWILL. We are available to DJ events around the SF Bay Area.
---
---
Bio:

DJ Animal and DJ IWill have been DJing over a decade plus, all over San Francisco and beyond.
We have had residencies at the following locations: Amnesia, Madrone, Skylark, Dalva, 222 Hyde, and others.
One off shows at many other locations including Elbo Room, Cafe Du Nord, Project One, and many more.
Also DJ Animal has had weekly radio shows on WRCT (88.3FM Pittsburgh, PA) and KSCU (103.3FM, Santa Clara, CA)
We have DJ'd all kinds of events, from weddings, to parties, to clubs, and live events with MCs, etc.

We generally play only 100% real vinyl records like the greatest DJ's in history. The real vinyl gives the authentic sound, look, and feel. To me, laptops feel like a day at the office.
However, if bhangra or other specialty music is requested I use Serato Scratch LIVE (still using the turntables, of course).
---
Some of the Artists We Like
Hip Hop/Rap
2Pac




Artifacts




De La Soul




J-Live




Gangstarr




Big Daddy Kane




KRS-One


Dr. Dre
Black Moon
Fabolous

Large Professor
Lil Wayne


Nas


NWA


Snoop Dogg




Public Enemy


A Tribe Called Quest
Mos Def
The Roots
Bahamadia
Big L
Beastie Boys
Run DMC
E-40
Mac Dre


Too Short




Dead Prez




Biz Markie




Jay-Z




Notorious B.I.G.

Hieroglyphics
Souls of Mischief
MF Doom
Del The Funky Homosapien
Atmosphere
Unagi
Kero One
Wu-Tang Clan
Sean Price
Nice & Smooth